In album:

Charlotte Junk Removal
Dumpster Rental Charlotte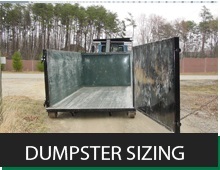 A1 Dumpster Rentals

Address: 810 South Hoskins Rd Charlotte NC 28208
Phone: 704.391.7030
Website: http://www.a1dumpsterrentals.com/
Email:a1dumpster@gmail.com,Info@a1dumpsterrentals.com


A1 Dumpster Rentals is the leading dumpster service provider in the Charlotte NC, Fairfax VA and Columbia SC areas. A1 is proud to provide our customers with the most reliable and cost-effective services available. A1 Dumpster Rentals is a family owned and operated business.
Reacties
Reactie toevoegen
Log in om een reactie te plaatsen!